Combat Sore Knees and start enjoying physically activities again!
Begin to live freely again without pain in your knees always dragging you down! Supporting all the right areas to aid your knees in everyday and work activities. This brace helps guide the knee with mechanical assistance to maintain and protect a normal functioning joint.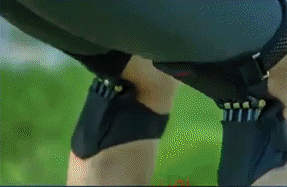 "I get bad aches from just simply walking, so I ordered the Knee Brace to try. Immediately the tension in my knees was gone. GONE. It's truly a lifesaver." - Julia
The PowerKnee Knee Brace is easy to fit and adjustable to different sizes. The braces can be worn under your pants as well.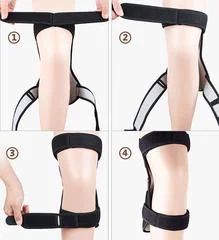 ✔Relieve Joint Pain - This knee support brace effectively lightens up to 32 kg (71 lbs) of joint pressure from a person's own weight, providing relief to both tibiofemoral and patellofemoral knee joints.
✔ Reduce Ligament Stress/Injuries - The patented spring-loaded technology boosts knee power, reducing knee instability in the anterior, posterior, medial, and lateral ligaments. (ACL/PCL/MCL/LCL)
✔ Stronger Lifting Power - This brace allows you to lift your knees easier when bending or squatting both legs, providing a noticeable boost when lifting heavy objects.
✔ Work Easier, Longer - Feel the increased power when on the job. Ideally used in professions requiring excessive knee movement such as gardening, construction, delivery service, inspections, mechanic, etc.
✔ Play Better, Faster - Get the extra support you need while walking, hiking, biking, working out, playing golf, badminton, tennis and many more. The versatility of this knee brace is endless, improve your game in every way.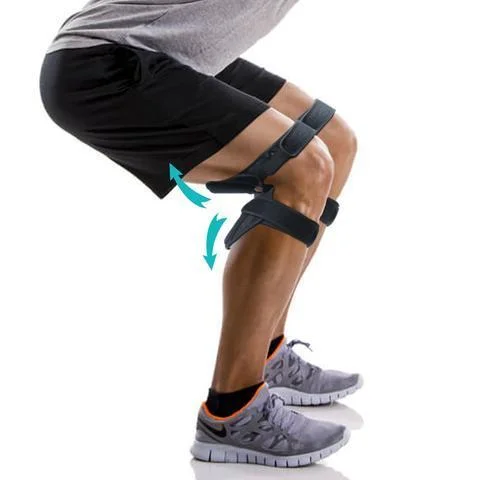 Common Questions:
Will these fit my knees?
Yes! One-size-fits-all. The length of the brace and both upper/lower straps are fully adjustable.
Do they hurt?
Our braces can be worn comfortably under or over pants without giving you a rash or burning sensation behind your knees.