Product Details
Summer is around the corner. are you ready?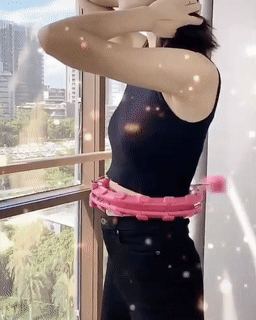 Experience fun and effective way of working out while burning up to 500 calories per hour! Our Hula-hoop ensures a nonstop body workout by simply rotating the gravity ball attached to the hoop.
Unlike traditional hula hoop. our OliviaSimple sits comfortably on your waist andnever falls!Get more workout done in the same amount of time.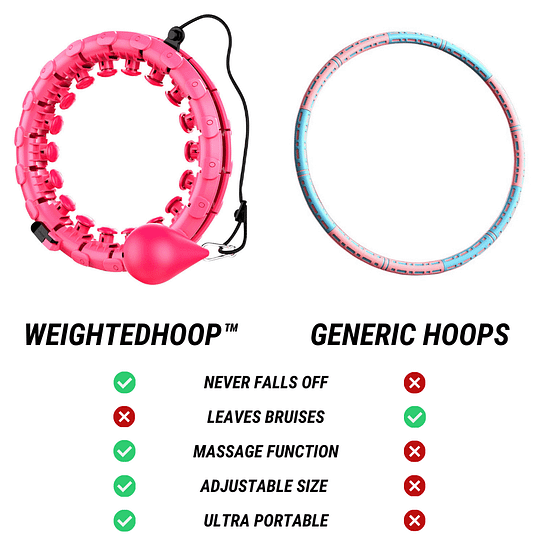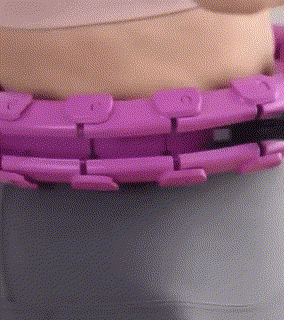 ALL-IN-ONE WORKOUT 💪🏼
⭐️ Unlike generic fitness solutions, Weighted Hoop doesn't just shape your waist, it creates lasting benefits to various muscle groups. 
⭐️ To keep twirling our Hoop, you need to activate leg muscles to help power the movement. Because of that, you'll do a complete lower-body workout, including the core.
  FROM 20 TO 50 INCHES
ADJUSTABLE SIZE & WEIGHT
⭐️ our Hula-hoop is adjustable to all waist sizes from 20 to 50 inches. 
⭐️ That means that you can use it forever, regardless of your waist size changes. Every section has an ergonomic bump that provides a pleasant massage to your belly while using it. 
⭐️ Easily adjust the weight by filling the weight ball with water, sand or any other material you desire.
WHY CHOOSE OUR HULA HOOP?