*

The sticks are delivered with the drum
We also offer a 60% discount on our Steel Drum.
 Our summer promotion ends today, Friday 30 July 2021
"

 

I'm just a beginner and when I play it, even my dog is relaxed, everyone feels Zen, in a state of peace.

 

"

 

- Clara Evans
Escape to the haunting and soothing sounds of this instrument!
A meditative drum that helps you rest. It is the ideal companion to relax at any time.

This model is specially designed for travel. It will be easy to take it with you in the nature, in the car or in the plane.
A free booklet for beginners and experts!
In addition, a booklet of instructions and melodies for beginners and experts worth 15 £ is offered free of charge with the purchase of the drum to enable you to better enjoy it.

It is often used in meditation, yoga, sound therapy, music development musical and outdoor activities.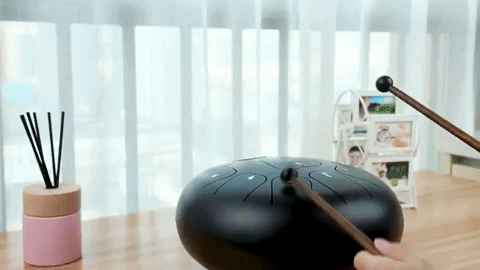 Follow your intuition and let the music flow!
Enjoy a wide range of 11 melodious and harmonious ones thanks to the two hemispheres of the drum.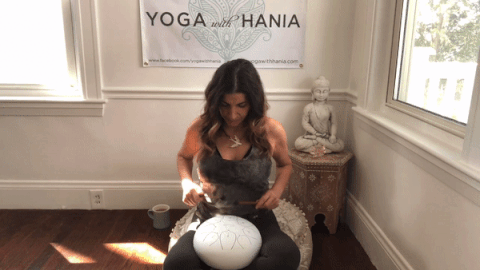 Did you know that?
The drum has a very special, even hypnotic effect on people. It can be a very useful tool in healing, therapy and relaxation techniques of all kinds.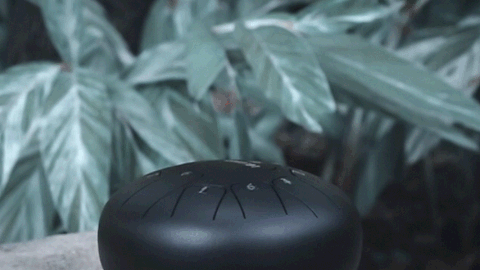 Our benefits
✔️ No musical training required

✔️ Lightweight and compact

✔️ Beginner and advanced


Characteristics Material : Stainless steel

Weight : 600g

The package contains : 1 drum, 2 rods, 4 finger covers, 1 carrying bag, 1 manual.